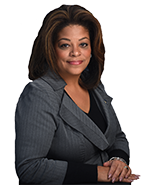 Pamela Hunter
Assemblywoman Pamela Hunter is running for re-election, District 128
Since her election to State Assembly in 2014, Hunter has shown her dedication to advancing a pro-environment agenda through sponsoring and supporting pieces of legislation. As a member of the Committee on Transportation, Hunter has been committed to improving transportation systems throughout the state and making it more environmentally sound.
This legislative session, Assemblymember Hunter sponsored a bill to create a New York farm-to-school and school-to-garden fund, promoting healthy local products, and establishing school gardens. She also sponsored a bill to reduce the amount of pesticides that may become waste by allowing retailers and distributors to make minor repairs to the containers. Instead, the containers would be replaced. She also co-sponsored a bill to provide more benefits for farmers, and set more standardized practices and hours for them.
Additionally, Hunter assisted Onondaga Earth Corp and Cornell Cooperative Extension. She also promotes community tree planting and advocates for results to mitigate the impact of deer ticks on the environment and attained funds to study/resolve issues. If re-elected to the State Assembly, Hunter will continue to work on initiatives that strengthen the environment as she has been doing for the past four years.