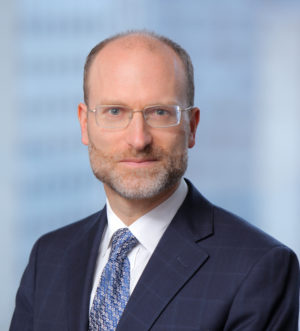 Philip E. Karmel
Board Member
Philip Karmel has broad experience serving as litigation and regulatory counsel in environmental, land use, real estate and toxic tort matters. His experience includes matters arising under environmental review statutes (NEPA and SEQRA); Clean Air Act permitting, compliance and litigation; Superfund and oil spill litigation and counseling; pesticide-related personal injury and property damage litigation; zoning and other land use matters; government investigations; brownfields redevelopment; eminent domain litigation; and the environmental aspects of corporate and real estate transactions.
Major projects for which he has served as counsel include NYU Core 2031; the Atlantic Yards development in Brooklyn; the Second Avenue subway; Riverside Center (a 5-building mixed-use development in Manhattan); the East River Repowering Project; Moynihan Station; Columbia University's Manhattanville campus; electric utility substations in New York City and Westchester; capital improvements at City College, the Fashion Institute of Technology and Brooklyn College; and the IKEA store in Brooklyn.
He has tried many cases in federal and state courts and before administrative law judges and arbitrators. His pre-trial and post-trial litigation experience includes taking or defending more than 150 depositions and briefing or arguing motions or appeals in California, Colorado, Hawaii, Maryland, Montana, New York, Pennsylvania, Texas, Virginia, Washington, D.C., West Virginia and Wisconsin.