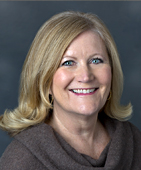 Nanette H. Bourne
Board Member
Nanette H. Bourne is a Principal of NHB Planning Group. Nanette is an urban planner and environmental advocate for public and private sector projects.
Bourne graduated with a Bachelors of Arts in Social Psychology from UCLA and went on to earn her Masters in Urban & Regional Planning from the University of Southern California.
Among her other accomplishments, Bourne is a Board Member of the Westchester Land Trust,  Westchester Parks Foundation,  Environmental Leaders of Color (ELOC), and Bridges to Community.