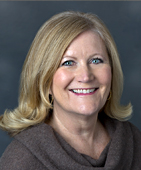 Nanette H. Bourne
Board Member
Nanette H. Bourne is a Principal of Sam Schwartz Consulting, and the Director of the firms Hudson Valley Services. Nanette is an urban planner and environmental advocate for public and private sector projects.
Bourne graduated with a Bachelors of Arts in Social Psychology from UCLA and went on to earn her Masters in Urban & Regional Planning from the University of Southern California.
Among her other accomplishments, Bourne is a Board Member of the Westchester Land Trust,  Westchester Parks Foundation,  White Plains Beautification Foundation, and Bridges to Community.