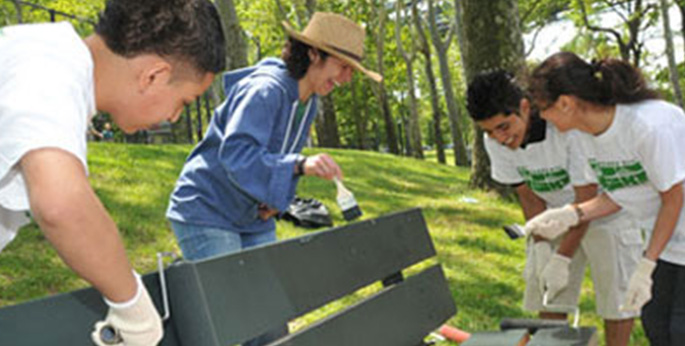 The MillionTrees NYC Project, started in 2007 by Michael Bloomberg and Bette Midler, has concluded its efforts to bring the city into the forefront of the fight against climate change. While the ceremony for the final tree planting needed to be rescheduled, the results of the program remain evident throughout the five boroughs.
Tree planting carries a number of benefits for metropolitan communities, especially those dealing with the fallout of climate change, like New York City. Urban forests remove nearly 784,000 tons of air pollution annually, and reduces carbon dioxide up to 200 pounds per tree. By keeping air circulating, vegetation can remove pollutants in the environment. In addition, trees keep local water clean by filtering out harmful substances from runoff. Their absorption properties mitigate flooding risks and lessen the presence of harmful substances otherwise swept into sewers during storms.
"Urban trees can also help cut energy costs, as they provide shade and protection from wind. This lessens the need for energy consumption in heating and cooling buildings."
Studies have shown that tree planting can help lower asthma rates in children, as well as re- duce instances of cardio-metabolic conditions. Because lack of proper vegetation dispropor- tionately effects low-income neighborhoods, health problems in these areas often stem from inadequate planting. To this end, the MillionTrees NYC campaign targeted streets with fast- growing populations, high rates of health problems, low income and a distinct lack of foliage.
Officials took care to ensure that these new installations would not go to waste, planting different kinds of tree species in clusters so that disease or blight could not eliminate entire blocks. The City now plans to keep these trees from collapse or decay through a $6.1 million allotment in the current budget, quadruple the amount just three years prior in 2012. MillionTrees NYC has asked volunteers to participate in an adoption program for urban trees.