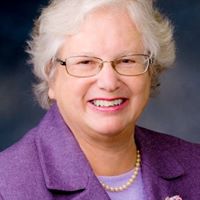 DISTRICT:

16

REGION:

New York City

GOVERNMENT BODY:

New York State Senate

YEAR:

2018

CONTACT:

Campaign Website
Toby Ann Stavisky
State Senate
Throughout her 19 years as the State Senator for district 16, Toby Ann Stavisky has been a consistent proponent for strong environmental policies, dedicated to funding resource protection programs and improving air and water quality.
One of her major concerns being traffic safety and congestion, Stavinsky has strongly advocated for improvements in LIRR service, with reduced fares to encourage accessibility and use. Her support of S. 6830-B, which imposes a surcharge on high income to fund mass transit, or the 2017 State Transportation Plan, which increases transparency in the MTA's intended projects, demonstrate her vision for improved infrastructure. She also views enhanced bus services, more parking areas, and  revamped subway stations as essential to bettering transportation development. Stavisky has additionally been very active in neighborhood cleanups, undertaking initiatives in Flushing Bay and Willets Point to rid the areas of industrial pollution.
Moving forward, Stavisky would continue her efforts to reduce car traffic, decontaminate brownfields, and support legislation that keeps consumers informed to make healthy environmental choices.