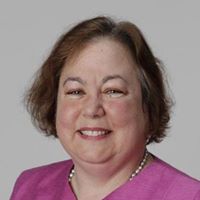 DISTRICT:

28

REGION:

New York City

GOVERNMENT BODY:

New York State Senate

YEAR:

2018

CONTACT:

Campaign Website
Liz Krueger
State Senate
Throughout the past 16 years that Liz Krueger has represented district 28 in the State Senate she has demonstrated a strong dedication to building sustainable, safe communities as well as supporting initiatives for resource conservation and the promotion of clean energy.
Krueger has been especially active on the issue of food waste, sponsoring legislation to discourage disposable foamware in addition to voting in favor of donating excess food from school meals. She has pushed for expanding water quality testing, congestion pricing to fund mass transit, and complete streets legislation to improve the walkability of city streets. Her actions merited a 93% on NYLCV's 2017 Environmental Scorecard, indicating support for many priority bills such as a fee on single-use bags and bolster drug take-back programs.
For the future, Krueger will continue working to improve transportation safety and efficiency, fund more comprehensive toxin testing, and aid the state in cutting greenhouse gas and carbon emissions.