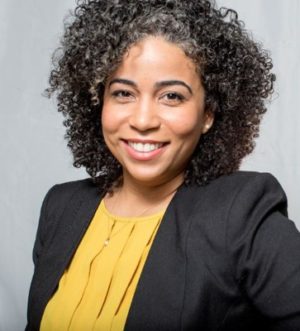 DISTRICT:

87

REGION:

New York City

GOVERNMENT BODY:

New York State Assembly

YEAR:

2018

CONTACT:

Campaign Website
Karines Reyes
State Assembly
Karines Reyes, seeking a seat on the State Assembly to represent District 87, is aiming to be an avid advocate for communal health, affordable housing and environmental conservation.
Reyes has expressed her commitment to collaborating with policy-makers and local organizations to create more rooftop green spaces throughout the city. In regards to renewable energy, she supports retrofitting older affordable housing buildings with more energy efficient technology and setting standards such that new developments incorporate green energy infrastructure. Reducing fossil fuel dependency for home heating is just one way Reyes aspires to address air quality. Given the high asthma rates in the Bronx, she is especially dedicated to encouraging the use of zero emission vehicles and will prioritize the funding of mass transit to expand its service and maximize efficiency and accessibility. Her career as an Oncology nurse has given her an acute sense of awareness around public well-being and she supports lowering the state's definition of elevated blood lead levels as well as other regulations to fight the presence of toxins and chemicals in products.
If elected, Reyes will be a firm supporter of requiring large generators to donate excess food to food  banks, fully funding the Environmental Protection Agency and reducing the distribution of single-use bags.