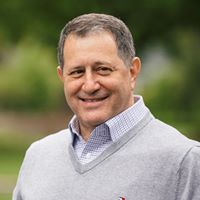 DISTRICT:

25

REGION:

Central New York

GOVERNMENT BODY:

U.S. House

YEAR:

2018

CONTACT:

Campaign Website
Joe Morelle
U.S. House of Representatives
Throughout his 28-year tenure in the State Assembly, Joe Morelle, Majority Leader as of 2013, has proven himself to be a robust champion for the environment, supporting the Climate and Community Protection Act and standing in staunch opposition to offshore drilling. Now seeking election to represent District 25 in the U.S. House of Representatives, he is committed to extending his advocacy, ready to spearhead efforts for resource preservation and community infrastructure on a wider scale.
As an Assemblymember, Morelle prioritized community health, sponsoring A02301 and A03899, which establish a drug repository program and grant schools access to a student's blood lead test results in the statewide immunization information system, respectively. He also supported the treatment of clean air and water as a fundamental right for residents across New York State and in this vein, voted against the transportation and storage of hydraulic waste from fracturing. He believes strongly in advancing programs that promote clean energy, encouraging incentives for zero emission vehicle use and preventing gas and electric companies from expanding transmission lines. Additionally, he has taken action to address resiliency, sponsoring the Bridge and Road Investment and Dedicated Fund Guaranteed Enforcement (BRIDGE) Reform Act and creating plans for prevention and response regarding flooding on Lake Ontario and the St. Lawrence River.
Joe Morelle's principal concerns have and will remain aligned with NYLCV's initiatives, and if-elected, he will be fight to rejoin the Paris Climate Accord, support full funding of the EPA, and integrate sustainable practices throughout the country.