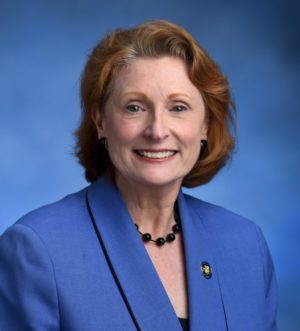 DISTRICT:

52

REGION:

New York City

GOVERNMENT BODY:

New York State Assembly

YEAR:

2018

CONTACT:

Campaign Website
Jo Anne Simon
State Assembly
Since her election in 2014, Jo Anne Simon, representing District 52, has been a strong advocate in the New York State Assembly for increasing the safety, health and environmental awareness of communities. She has focused heavily on air quality legislation, traffic management, and the disclosure and regulation of harmful toxins.
The Assemblymember received a 94% on NYLCV's 2017 Environmental Scorecard, demonstrating her support for issues such as speed cameras in school zones in New York City (A7798B) and lowering the threshold of elevated blood lead levels (A6906) to properly protect children's health. Her specific initiatives include a study and corresponding bill to address asthma rates and the health impacts of pollution from vehicles, especially along the Gowanus Expressway, which were incorporated in the 2017 enacted budget. She has also sponsored legislation to keep bike lanes clear and prohibit offshore drilling for oil or natural gas.
If re-elected, Simon will continue to tackle parking issues with multimodal transportation, construction along highways, and finding incentivizes for microgrid usage. She has expressed satisfaction with the clean-up progress in the Gowanus and seeks to increase awareness and efforts on that front as well as her many others.