Installing new transmission lines in the Hudson Valley will help alleviate power congestion in New York's energy grid, the state claims.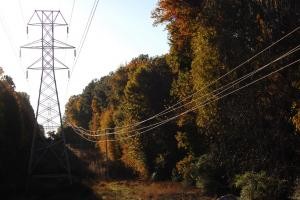 In a new report by the Department of Public Service, state officials determined that adding two larger segments of power line could help New York to reach goals laid out by Governor Andrew Cuomo in his Energy Highway Plan. The report recommended that the lines run from Rensselaer County to Dutchess County, and from Oneida County to Albany County, stretching 51 miles and 91 miles, respectively.
This plan trumped several other proposals, including two by Boundless Energy which envisioned routes of bried lines beneath Greene,  Ulster, and Orange counties. The Boundless Energy plans did not include increasing the capacity of power lines in Columbia and Dutchess counties.
Wind power and hydro power generated upstate cannot be moved efficiently downstate where it is needed most.
The Public Service Commission selected three developers to lead the project, including NextEra, a leading clean energy company. The state believes that lessening the bottleneck on the transmission grid will enable transfer of clean energy, such as wind and hydro power, from upstate to the New York City area. Governor Cuomo's Energy Highway plan aims to develop renewable energy sources, as well as upgrade existing infrastructure. The plan hopes to reduce greenhouse gas emissions by 40% from the 1990 levels, and make 50% of New York State's energy from renewable sources.
The project will also see the construction of a $1 billion facility in Cricket Valley, which will produce 1,000 megawatts. The state hopes that this will offset potential loses in energy in case of the closure of Indian Point, which produces 2,000 megawatts.
Though the Department of Environmental Conservation has disagreed with certain findings, the DPS claims that this will not obstruct the development. The two organizations are working together to avoid the desecration of wetlands in the proposed development areas.