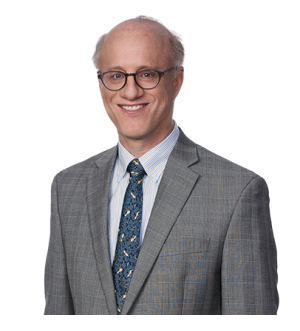 Robert Rosenthal
Capital Region Chapter Chair
Robert M. Rosenthal is an attorney at Greenberg Traurig, LLP's Albany office. He focuses on environmental and energy law matters, including litigation and permitting. He is experienced with the Clean Water Act and associated state programs, the New York Solid Waste Management Act, and the New York Public Service Law. He also concentrates his practice on State Environmental Quality Review Act (SEQRA) review, toxic tort litigation, Brownfields redevelopment, and the governmental, environmental, and energy aspects of land use and real estate. Bob has wide-ranging experience litigating cases in both federal and state courts, as well as counseling his clients with regard to compliance with environmental and energy laws.
Prior to joining the firm, Bob served as the Assistant Counsel for Energy and Environment in the New York Governor's Office. In that position, Bob worked on a number of high profile matters, including the reform of the Long Island Power Authority (LIPA), which included amending LIPA's enabling statute and the agreement between LIPA and the service operator. Bob worked on the adoption of New York's new power plant siting law and regulations, and the revisions to the Public Service Law related to the authority of the Public Service Commission over electric utilities. He was also responsible for counseling the state's environmental and energy agencies on legal matters, and reviewing and approving the agencies' proposed regulations for publication in the state register. Since coming to the firm, Bob has represented several clients in obtaining regulatory approvals for major gas pipelines, electric generation facilities (traditional power plants, solar and wind energy) and solid waste landfills, and has litigated several cases that have raised issued concerning compliance with state and federal environmental laws. Bob has also represented energy clients before the New York Independent System Operator, PJM and the Federal Energy Regulatory Commission.
Bob has more than 18 years of experience working on state-related matters both in the governor's office and as Senior Counsel in the New York Attorney General's Office, where he served as either lead or co-counsel in numerous cases before federal and state courts. Bob is admitted to practice before all federal and state courts in New York.