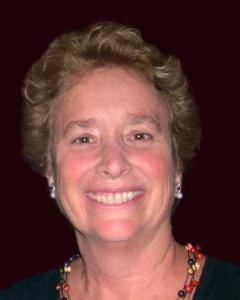 Rhea Jezer
Board Member
Rhea Jezer, founder of the Symposium on Energy in 2005, is President of  Energy21 LTD. The award winning Symposium each year brings together 400 attendees to hear international and national experts on the most cutting edge topics dealing with renewable energy. Rhea is also a noted environmental educator, policy advisor and consultant.  She was an environmental advisor for Senator Hillary Clinton for nine years and presently serves on the NY Clinton Campaign Leadership Team.  Working closely with Governor George Pataki,  she chaired the CNY campaign for the1996 Clean Water/Clean Air Bond Act. and was on the Governor's Superfund Reauthorization working group. She served on the transition teams for President Bill Clinton, Attorney General Eliot Spitzer, Governor Andrew Cuomo, and was a co-chair of the transition team for Attorney General Eric Schneiderman.
Rhea is a board member of the NY League of Conservation Voters,  Political Chair of the  Sierra Club Iroquois Group,  was Atlantic Chapter Chair of Sierra Club and served on the National Board of Club Leaders. Rhea was Chair of the Dewitt Democratic Party and twice a congressional candidate. She lecturers for the Al Gore's Climate Project, is an Adjunct Associate Professor at SUNY ESF, and was previously Senior Lecturer at Cazenovia College.
Rhea was awarded the Post Standard Achievement Award "for contributions making Central New York a better place", Greening USA Community Advocacy Award, NAACP Humanitarian Award, National Organization of Women "Woman of Power" Award, and Congressional Fellowship in Women & Public Policy (WREI). On May 3, 2016 she will accept the 2016 InterFaith Leadership Award from InterFaith Works for her work bringing environmental education to Central New York.
Dr. Jezer holds a Ph.D from Syracuse University, MA from Columbia University Graduate Studies, and a BA from Brooklyn College. She has penned major legislation for the encouragement of women and under-represented minorities to enter the fields of science and math. Rhea Jezer is as well a noted musician and performed extensively as a harpsichord soloist and choir conductor.  She also holds a masters in musicology.