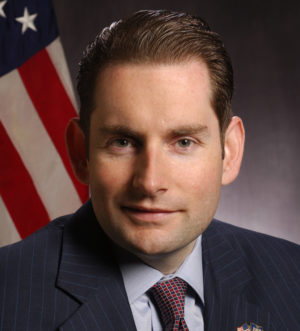 Mike Elmendorf
Board Member
Mike Elmendorf was named President and CEO of the Associated General Contractors of New York State (AGC NYS), New York's leading construction industry association, in February 2011. Elmendorf also serves as President of Rebuild NY Now, a broad-based coalition of business, labor, local government and environmental organizations advocating for increased investment in transportation and environmental infrastructure. In the 2016-17 budget cycle, Rebuild NY Now ran a successful campaign to restore parity between the NYSDOT and MTA Capital Plans that resulted in record investment in both systems.
Previously, Elmendorf had served as New York State Director of the National Federation of Independent Business (NFIB), New York's largest small business advocacy association, where he lead a resurgence of NFIB/NY, establishing it as one of the Empire State's most powerful and effective business organizations.
Prior to joining NFIB, Elmendorf spent 11 years in the administration of New York Governor George E. Pataki. Elmendorf has extensive experience in government, having served as Special Assistant to the Governor and Director of Intergovernmental Affairs. In that role, he was a member of the Governor's senior staff and served as the Governor's advisor on state-federal, regional, state-to- state and international relations. He was responsible for a broad range of policy initiatives, and worked with officials from across New York on the local, state and federal levels. Elmendorf was also the lead negotiator for New York State on the historic Great Lakes-St. Lawrence River Basin Water Resources Compact, which was approved by all eight Great Lakes states' governors and legislatures, the United States Congress and the President of the United States, protecting the water resources of the Great Lakes region while balancing the need for economic development and growth.
A longtime community leader, Elmendorf serves on a number of boards and is a founder of the nationally recognized Colonie Youth Court program. He served as a Director of the Great Lakes Protection Fund from 2002 to 2013, as Chairman of the Board in 2005 to 2006, and as Chairman of the Fund's Finance Committee from 2010 to 2013. He currently serves as a Commissioner of the Albany County Charter Review Commission and as President of the North Colonie Community Foundation. He is also a founder and Vice Chairman of the Lawsuit Reform Alliance of New York (LRANY).
Elmendorf is a native of the Town of Colonie, and received his bachelor's degree, magna cum laude and Phi Beta Kappa, from Union College in Schenectady, New York. Mike and his wife, Emily, live in Boght Corners, New York with their two children, George and Madeline.