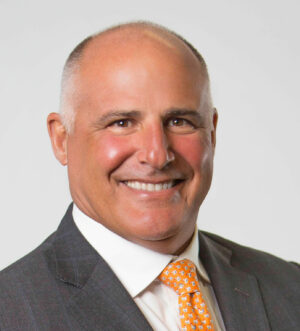 Michael J. Posillico
Board Member
Michael J. Posillico received his Bachelor of Science in Civil Engineering from Clemson University in 1984. After completing his studies, he began working for his family's business, Posillico, Inc. (formally known as J.D. Posillico, Inc.), a long recognized leader in the heavy construction industry. In early 1991 he founded Posillico Environmental (formally known as Blue Water Environmental, Inc.), which specializes in large-scale industrial remediation. Michael lead a "brand" change in 2007 that brought together all of the Posillico enterprises under one name. He has also managed the Posillico Development companies, which are undertaking some of the most challenging "Brownfield" projects in our region and the United States. In addition, Michael has continued to seek innovative ways to recycle construction materials. Through his efforts, in 2019 Michael commissioned the world's largest soil remediation wash plant facility to clean contaminated soils in their Farmingdale, NY location.
Michael is a Board Member for the New York League of Conservation Voters (NYLCV), and also both an Advisory Board Member of the Clemson University Glenn Department of Civil Engineering and a member of the Dean of Engineering Advisory Group. Michael has also formerly served as the Chairman for the Long
Island Chapter of the NYLCV, President of the Farmingdale College Foundation, and formerly served as a board member of Vision Long Island and Gilda's Club of New York.
Through the Posillico Foundation, Michael continues to support many charitable organizations through his family's support of those less fortunate. Through his business leadership, Michael has sought to improve the quality of life in the New York Tri State area.