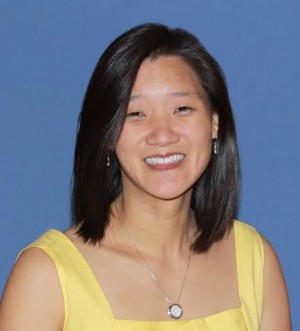 Julie Chang
Westchester Chapter Chair
Julie Chang is an accomplished global business leader for complex and high-profile energy, resilience, economic and environmental sustainability projects. She is recognized as an insightful systems-based thinker who leads cross-disciplinary technical teams to design solutions that promote smart growth and development. Her diverse experience and deep expertise has established her as a recognized industry expert with a portfolio of awards, articles, and presentations including the Patrick McGovern Entrepreneurship Award, featured in the MIT alumni magazine and as co-author of NYC's presentation of its water supply contingency planning process for the American WaterWorks Association.
She presently serves as Divisional Vice President, Director of New York Operations at Jacobs. She previously served as the General Manager for Sam Schwartz Engineering's (SSE) New York practice focusing on transportation planning and engineering and was a Principal level economist at Ecology and Environment, Inc., where she developed climate action and energy strategy plans, and prepared disaster resilience and community reconstruction plans. Ms. Chang has a Master's from MIT's Sloan School of Management and a degree in International Relations from Tufts University. She is on the Board of the New York League of Conservation Voters, Westchester Chapter and is a member of the Green City Advisory Committee for the City of Yonkers.
Ms. Chang is actively involved with Hutchinson Elementary School. She resides in Pelham, NY with her husband Patrick and their three boys.