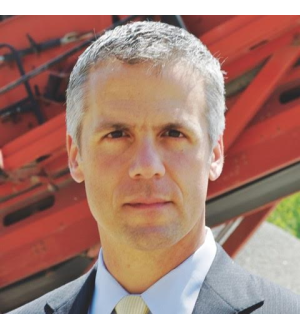 Glenn J. Pacchiana
Board Member
Glenn Pacchiana is the President and Chief Executive Officer of Thalle Industries, a 30 year-old family owned company that operates a quarry and asphalt facility in Fishkill, New York, as well as a Virtual Quarry and Recycling facility in Elmsford, New York. Through Glenn's decades long commitment to a serious and a concrete partnership between environmental and business forces, Thalle Industries has long been at the forefront of environmentally friendly policies and practices in its industry.
Pacchiana grew up in the construction industry, entering the field in the footsteps of his father and grandfather. From the age of 10 until his graduation from Cornell University with a degree in Civil Engineering, he spent much of his free time learning the company's various business operations from the ground up. The day after college graduation, Pacchiana became a full time engineer at Thalle. In the mid 90's, Pacchiana- seizing on the economic growth and population trends in the Southern portion of our country, saw the Carolinas as a substantial and sustainable new market for the firm and began directing the inroads there.
In 2011, the NY League of Conservation Voters honored Pacchiana and Thalle Industries for their work in support of the environment. This was the first time the organization has bestowed that level of honor on an individual in the mining and construction industry. He is also a supporter of Scenic Hudson, Riverkeeper, The Fresh Air Fund and Glynwood.
Pacchiana is a lifelong resident of Westchester County. He lives with his wife Alina and their four children in Briarcliff, NY. Glenn is on the Board of Directors of the Business Council of Westchester, Friends of Westchester County Parks and the Briarcliff Public Library. He recently finished serving on the Board of the Associated General Contractors – New York State.