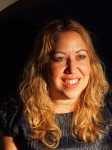 Marla Klinger
Chief of Staff
Marla is the Chief of Staff. She joined the League in June 2014. Previously, Marla founded Marla Klinger Consulting, LLC in 2007. Through her firm, she gained extensive experience in fundraising for political campaigns at all levels of government and non-for-profits.
From 2010 to 2012 Marla was Finance Director for Schneiderman for Attorney General. During his campaign in 2010 she helped raise more than 7 million dollars and emerged victorious in a contested five way primary and close general election. From 2007 to 2009 Marla was Finance Director for New Yorkers for Thompson.  She was responsible for implementing and executing the fundraising program for Bill Thompson's Mayoral Campaign.
Over the past 5 years Marla has also consulted with a number of not-for-profits advising them on appropriate event and fundraising strategies and helping them develop a comprehensive solicitation plan.
Earlier in her career, Marla worked at Planned Parenthood as a policy assistant in their public policy and field division at their offices in Washington, DC. Marla also spent three years in the private sector, in the United States and in Italy, where she honed her sales and management expertise.
Marla earned a BA in English from University of Wisconsin and a Masters in Public Administration from Columbia's School of International and Public Affairs.
Marla can be reached at mklinger@nylcv.org