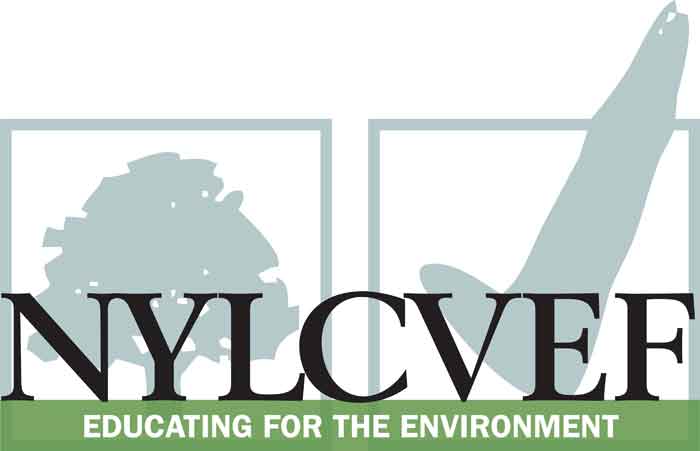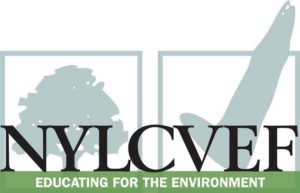 New York League of Conservation Voters Education Fund
(212) 361-6350, Ext. 206
For Immediate Release: October 5, 2020
Contact: Shachar Sharon, ssharon@nylcv.org
New Learning Environments, Same Diesel Buses
New Coalition Will Fight for Electric School Buses
New York, N.Y. – Less than a full week of in-person learning is underway for most New York City students yet they already have the deck stacked against them. In a back-to-school season full of changes, diesel pollution remains constant. 
A new coalition is fighting for better air quality and less pollution from school buses.
The New York League of Conservation Voters Education Fund (NYLCVEF), New York Lawyers for the Public Interest, WE ACT for Environmental Justice, 350Brooklyn, North Brooklyn Neighbors, and Earthjustice, today kicked off the NYC Clean School Bus Coalition. They were joined by community members impacted by diesel pollution and elected officials. View a recording of the event here.
The coalition is dedicated to fighting for the electrification of New York City's 10,000 privately-owned school buses, especially in environmental justice neighborhoods, which are disproportionately impacted by pollution. The COVID-19 pandemic underscores the importance of improving air quality in these frontline communities. A Harvard Study found that long-term exposure to pollution is associated with higher death rates. The pandemic also illustrated that significant reductions in pollution could be detected with fewer greenhouse gas emitting vehicles, including diesel school buses, on the road.
Earlier this year, Mayor de Blasio committed to electrifying the city's fleet by 2040. The coalition will work to ensure that the city's privately-owned school buses are included in this commitment. 
At the launch, the coalition released their 2020-2021 school bus agenda, which states their goals and vision.
Julie Tighe, President of the New York League of Conservation Voters Education Fund, said, "We haven't even finished the first full week of in-person learning for most students and children are already breathing in dirty diesel exhaust. 2020 serves as a stark reminder that students deserve a healthy and safe learning environment, which includes their travel to and from school. This year also showed us, once again, that communities which have historically born a systematic and disproportionate burden of pollution are also those which suffer its consequences. That's why the NYC Clean Bus Coalition will fight for zero-emission school buses in environmental justice neighborhoods to improve children's health and boost air quality. Thank you to all our partners and attendees."
"The majority of the school buses that serve our city run on diesel fuel, which means the exhaust they produce is a carcinogen with high levels of particulate matter pollution that increase the threats of asthma and other diseases," explained Sonal Jessel, WE ACT for Environmental Justice's Policy and Advocacy Coordinator. "But the reason our coalition is prioritizing the electrification of buses that serve environmental justice communities is because they bear a disproportionate burden of pollution from multiple sources, creating cumulative impacts that have resulted in some of the highest rates of asthma in the nation. Our communities, and our children in particular, deserve better."    
Jenny Veloz, Community Organizer for New York Lawyers for the Public Interest, said, "NYLPI is proud to stand with our partner organizations working towards a cleaner transportation system for New York City children. Diesel school buses have had a detrimental effect on the health of children, environmental justice communities and overall air quality. Electric school buses are the first step to improving the health and well-being of those most affected. Now is the time to come together and fight for the electrification of school buses."
Georgi Page, of 350Brooklyn said, "350 Brooklyn believes strongly that now is the time to re-think the transportation status quo and focus our efforts to reduce the health and resulting educational impacts of these toxic emissions among the city's most vulnerable communities. We hope to see more parent and community groups around the city join our effort in the coming months."
"We need to transform how kids get to-and-from school in order to improve children's and community health. Converting thousands of diesel school buses to a clean fleet is critical to our fight for cleaner air. And it's a fight we can win," said Anthony Buissereth, Executive Director of North Brooklyn Neighbors.
The coalition is part of NYLCVEF's statewide Clean Buses for Healthy Niños campaign. As part of the campaign, NYLCVEF released a report which demonstrates the public health impact of greenhouse gases emitted by diesel school buses, identifies inequities in exposure to these fumes, and the benefits of electrifying New York's school bus fleet. It found that diesel exhaust pollutes the air and contributes to climate change. Children are especially vulnerable to this pollution, which contains toxins known to cause respiratory illnesses, such as asthma. Electrifying the city's bus fleet can help mitigate this pollution and its harmful effects, which disproportionately impact young people from low-income communities of color.
For more information about the coalition, visit nycschoolbus.org.
The New York League of Conservation Voters Education Fund educates, engages, and empowers New Yorkers to be effective environmental advocates. NYLCVEF's programs foster open, nonpartisan discussion on environmental policy issues and encourage New Yorkers to get involved in the environmental decision-making process at the local, state, and federal levels. Visit www.nylcvef.org for more information. 
###