Days after Hurricane Ida ripped through New York, NYLCV teamed up with local artist Kara Hoblin in front of Brooklyn Public Library at Grand Army Plaza to participate in a community art activation connecting New York's urgent need to address local climate threats with the stories of the people and communities who are already impacted by the climate crisis.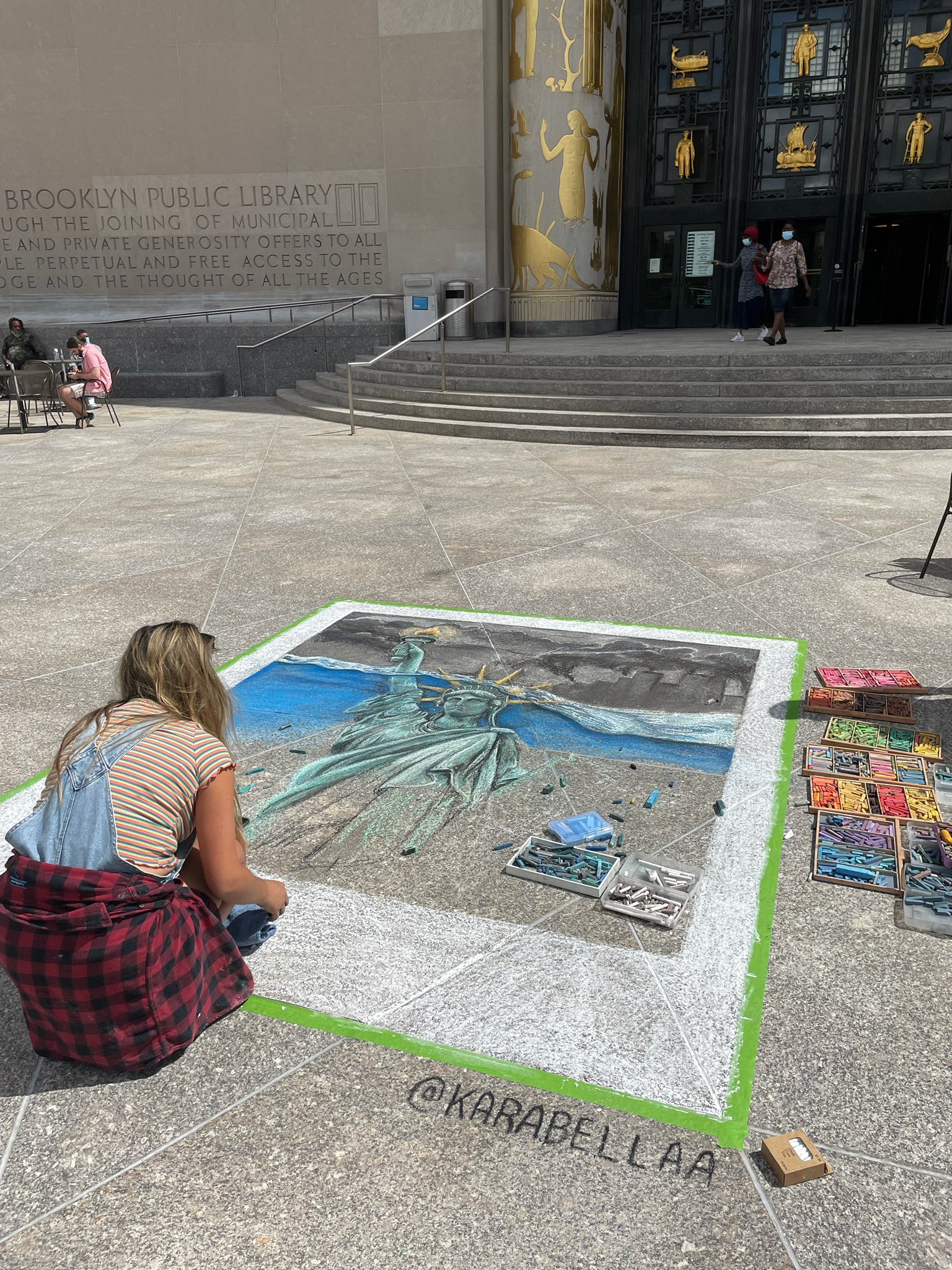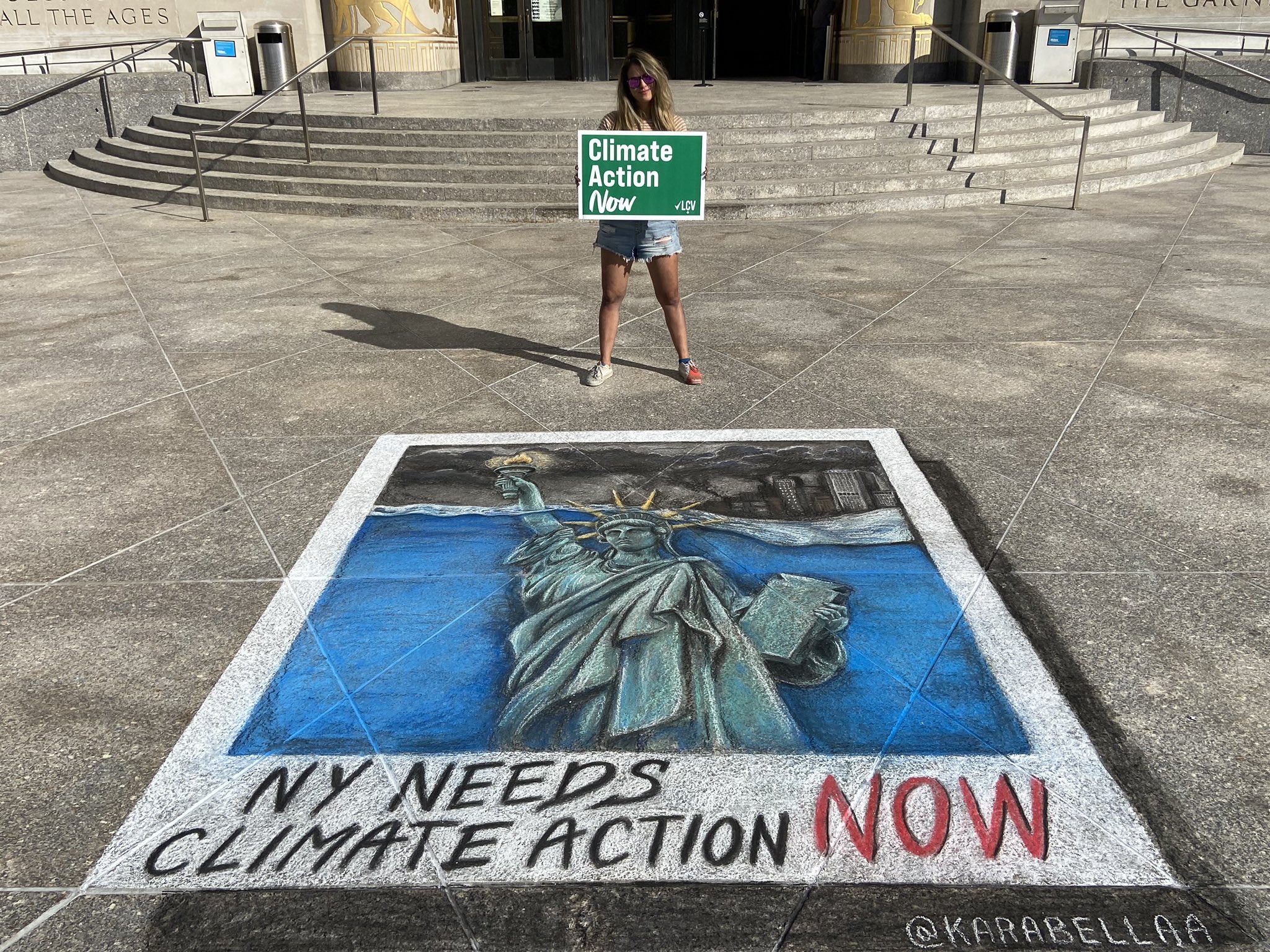 With the latest Intergovernmental Panel on Climate (IPCC) report citing a "code red for humanity," communities are mobilizing to demand action at the scale that science and justice demand.
New Yorkers are confronting the extreme effects of climate change first hand, and are under a state of emergency after the remnants of Hurricane Ida devastated the city with record-breaking rain and deadly flash flooding — resulting in building collapses, transit failure, and thousands left without electricity .
From record-breaking heat, and flooding subway stations in New York City, to extreme snow events in Albany — New Yorkers understand that we cannot wait to take action on the climate crisis.
This art activation was just another way people are coming together across the country to call for bold climate infrastructure investments that deliver clean energy, jobs and justice. Artists have lent their talents for similar art activations across the country, including in Reno, Nevada.