The town of East Hampton, Long Island has undertaken a study on the feasibility of a community micro grid. The project will determine whether or not major facilities throughout the town can feasibly make the switch to self-sufficient, isolated power sources.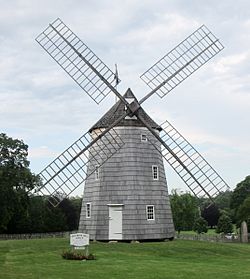 If successful, the micro grid could entail the East Hampton Airport, Village Emergency Services, High School, Town Hall Campus, Healthcare Foundation, the Montauk Fire Department and the Montauk Playhouse. The study began with a $100,000 award granted by the New York State Energy Research Development Authority.
Overseen by three national firms – Hitachi Consulting, Johnson Controls and the federal National Renewable Energy Laboratory – the study will conclude in February. It will present a plan of action listing potential projects from among the candidates, as well as estimated costs, energy savings and other benefits.
In the wake of climate change and unstable weather patterns, micro grids could provide a boost for infrastructure resiliency, especially in critical, frontline areas such as Long Island. Micro grids refer to isolated energy grids for smaller localities, disconnected from the larger grid.
Though microgrids can operate in conjunction with a macro grid – a traditional, wide ranging energy connector – they can also continue to function independently. As a result, they may solve the problem of widespread energy shutdowns during natural disasters.
New York State's SmartGrid Consortium further states that micro grids make large-scale clean energy projects possible within small communities. Given their limited scope, these systems can easily supply sufficient quantities of energy using renewable resources including solar and wind.
The state's Reforming the Energy Vision Initiative has listed micro grids as one of its top priorities. New York leads northeast states in micro grid installation, with 75 locally-operating systems. One such micro grid powers the Rikers Island Correctional Facility; it reduces carbon dioxide emissions by 17 percent and saves $7 million in energy costs annually.