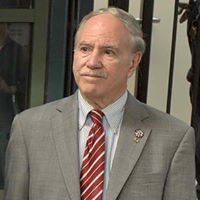 DISTRICT:

47

REGION:

New York City

GOVERNMENT BODY:

New York State Assembly

YEAR:

2018

CONTACT:

Campaign Website
William Colton
State Assembly
Throughout William Colton's twenty-two year career as a member of the State Assembly, he has sponsored countless pieces of legislation focused on green and sustainable practices and has relentlessly advocated for strong clean energy and recycling initiatives.
As a member of the Environmental Conservation Committee, he has promoted tax incentives for home solar installation as well as the transportation of goods to be recycled, reused or remanufactured. A previous chair of the NYS Legislative Solid Waste Commission, he has introduced many bills to regulate toxin disposal and establish statewide packaging standards to reduce waste. Colton directly set up funding programs for such projects, with A. 4352 providing for the reimbursement of the NY Environmental Protection and Spill Compensation Fund. Encouraging public awareness, he has pushed for the labeling of GMO food products and the clear marking of "qualified hybrid vehicles", as consistent with the calculations of the EPA.
Colton will remain steadfast in his commitment to protecting the resources of New York State and a powerful voice in ensuring that the state's communities  are developed around environmentally-sound policies.