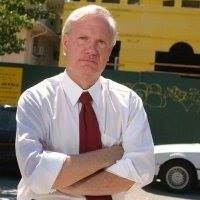 DISTRICT:

11

REGION:

New York City

GOVERNMENT BODY:

New York State Senate

YEAR:

2018

CONTACT:

Campaign Website
Tony Avella
New York State Senate
Tony Avella was elected as a Senate member to represent the 11th district in 2010 and has since been highly active in promoting a pro-environment agenda. As a
member of the Committee on Environmental Conservation, the Committee on Transportation, and the Committee on Cultural Affairs, Tourism, Parks and Recreation, Avella has seen through many pieces of legislation regarding the management of species and protection of habitats, mineral resource conservation, and regulations on shipping procedures of crude oil.
Receiving a 94% on the NYLCV Environmental Scorecard indicates his efforts to support a number of high priority bills. He has been particularly vocal about toxins, authoring the Toxic Show & Tell bill, requiring manufacturers to disclose potentially hazardous chemicals in children's products, as well as a similar Child Safe Products Act addressing Cadmium additives. He has also sponsored multiple air quality initiatives, including the prohibition of idling passenger vehicles and the Diesel Emissions Reduction Act Loan Fund.
Moving forward, Avella hopes to become even more proactive on the environmental front, spearheading improvements to the state's policies on plastic straws and pollution control.