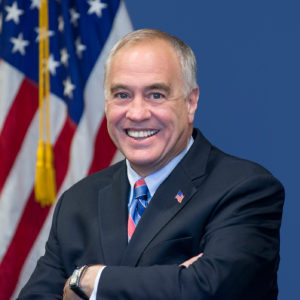 DISTRICT:

Statewide

REGION:

State Wide

GOVERNMENT BODY:

Comptroller

YEAR:

2022

CONTACT:

Campaign Website
Thomas DiNapoli
Thomas DiNapoli is running for New York State Comptroller
Upon election to the position of New York State Comptroller in 2007, Thomas DiNapoli established the Green Initiative, with the goal of advancing sustainable practices through audits, policy reports, corporate engagements and investment decisions for the State. Bounding off that strong start, DiNapoli proceeded to commit $7 billion to the Sustainable Investment program, dedicated to investing in the low-carbon economy of the future and incorporating sustainable principles into the New York State Common Retirement Fund.
He has been an active collaborator with investors and corporations, utilizing shareholder engagement to push for accelerated emissions reductions and the implementation of sustainable practices within businesses. He has performed numerous audits of the MTA, New York City Transit and the Staten Island Railway to highlight the areas in need of upgrades and improve efficiency across the mass transit system as well as audits with significant environmental implications, as they identify ways to reduce waste and save taxpayer dollars. These included assessments of public water supplies and sewer oversight, hazardous waste site remediation and management of health and safety regulations at public pools and beaches. Additionally, the policy reports issued by his office address ways to regulate, preserve and protect the resources of New York State, encompassing issues such as combined sewage overflows, aging drinking water infrastructure and brownfield restoration.
Due to his continuous advocacy throughout his tenure, DiNapoli was recognized by Environmental Finance magazine as "one of the most influential investor voices on climate change in recent years" and will continue interacting with corporations to reduce the carbon footprint of our food system and public authorities to abandon policies that undermine the health and safety of the residents and environment of the state.