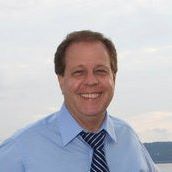 DISTRICT:

92

REGION:

Westchester

GOVERNMENT BODY:

New York State Assembly

YEAR:

2018

CONTACT:

Campaign Website
Thomas Abinanti
State Assembly
Beginning his political career in the Westchester Legislature, Thomas Abinanti brought his ambitious environmental goals to the State Assembly in 2010. As a member of the Committee on Environmental Conservation, Abinanti advocates for legislation to improve the ecological well-being of New York State. In 2017, he received a 94% on NYLCV's State Environmental Scorecard, reflecting his support of aligning New York's water saving performance standards with federal WaterSense guidelines (A5699A) as well as the preservation of unused edible food in schools (A2409B).
Understanding the importance of food security and quality, Abinanti sponsors two bills that require supermarkets to donate excess food to food banks (A7963) and make surplus food available to qualifying charities (A10981). Going beyond this, he also sponsors legislation that bans fishing of striped bass from the Hudson River for commercial purposes (A02219), authorizes a moratorium on the planting and growing of genetically modified crops in New York state (A01795), and bans the use of polystyrene containers by restaurants and food vendors (A01866).
Abinanti has made clean water a priority during this past legislative session by sponsoring bills that aim to restore the water resources planning council (A6221B) and enact New York state's drinking water bill of rights (A06803). Additionally, Abinanti has sponsored A04246, which calls for regular inspection and maintenance of heating and cooling systems in order to prevent the presence of Legionella bacteria.
If Assemblyman Abinanti is re-elected, NYLCV can count on him to spearhead numerous pieces of environmental legislation that ensures quality food, clean water, and protection of our resources.