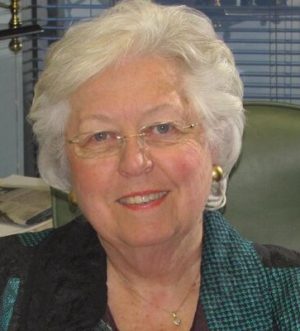 DISTRICT:

95

REGION:

Westchester

GOVERNMENT BODY:

New York State Assembly

YEAR:

2018

CONTACT:

Campaign Website
Sandy Galef
State Assembly
A long-standing supporter of the environment, Sandra Galef has worked successfully for decades serving District 95 of the State Assembly to bring awareness and greener practices to the state of New York. Galef was one of 13 Assemblymembers to earn a 100% on NYLCV's 2017 Environmental Scorecard which speaks to her constant dedication to the environment.  
To involve and educate her constituents on environmental issues, the Assemblywoman has sponsored three Energy Fairs, held town meetings on Global Warming and energy consumption and demand, and sponsored local meetings and press conferences on the issue of the Algonquin Gas Pipeline adjacent to the Indian Point Nuclear Plants. Over the past two years, Galef has also been the host of a cable television show and has used the medium to discuss a wide range of environmental topics such as protecting the Hudson River and other natural resources, developing community gardens, farming in New York State, and involving businesses and the public in recycling efforts.
This legislative session, Galef sponsored A08775, which declares various lakes as inland waterways, a bill that enacts the Tobacco-Free Pharmacies Act (A06965), and legislation that bans the homeowners' association from forbidding the installation or use of solar panel systems (A03691). Galef has also been successful in securing grant funding for an abundance of other initiatives, some of which include installing a geothermal system at the Ossining Public Library and extending a boat launch at the Ossining Railroad Station to enhance access to the river by boaters and commuter ferries.
Galef has proven herself to be a leading voice for the environment and her re-election would allow for her to continue doing meaningful work on its behalf.