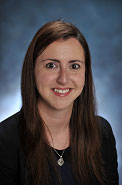 DISTRICT:

25

REGION:

New York City

GOVERNMENT BODY:

New York State Assembly

YEAR:

2018

CONTACT:

Campaign Website
Nily Rozic
State Assembly
Nily Rozic, since her election in 2012, has proven to be an influential spokeswoman in the State Assembly for critical advancements in the environmental policies of New York State.
As a member of the Environmental Conservation Committee, Committee on Consumer Affairs and Protection, and the Committee on Ways and Means, she has been instrumental in ensuring proper allocation of funding for the Clean Water Infrastructure Act and the Environmental Protection Fund, furthering the phasing-out of harmful pesticides, and aiding local governments in minimizing and diverting food waste. Highly involved in bettering transportation, Rozic has worked with organizations like Riders Alliance and Tri-State to incorporate the most up-to-date data into expansions for rapid bus transit and rallied fellow policymakers to secure $50 million for outer borough transit. Additionally, she has sponsored legislation that enacts the Sewage Flooding Prevention Act (A1508) and authorizes vocational training to inmates on installing solar water heating systems in correctional facilities (A1256). In 2017, she received a 100% on the NYLCV Environmental Scorecard.
Looking to the future, Rozic is working on prohibiting the use of polystyrene foam, expanding open space and access to parkland, and will remain dedicated to maximizing community support for clean energy projects.