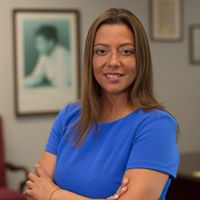 DISTRICT:

3

REGION:

Long Island

GOVERNMENT BODY:

New York State Senate

YEAR:

2018

CONTACT:

Campaign Website
Monica Martinez
State Senate
Over her career as a teacher, assistant principal, and legislator, Monica Martinez has presented a deep commitment to her community and the environment through her experience promoting sustainable development by protecting Suffolk County open space preservation programs and protecting properties across her community. Martinez has specifically shown dedication to reducing children's exposure to toxic chemicals, noting that Suffolk County has been a leader in these efforts – banning BPA in baby bottles and protecting children from lead exposure and other toxic chemicals. She supported "Tobacco 21" which works towards protecting children from smoking and secondhand smoke and is a sitting member on the Heroin and Opiate Advisory Panel which has allocated funding to keeping the youth of her community aware and safe. As a legislator, she reduced the use of pesticides and worked towards protecting our groundwater from pesticide and fertilizer runoff.
She has advocated for clean energy – including efforts to turn to solar energy and incentivizing energy conservation. Martinez has remained committed to expanding renewable energy by supporting increased state funding for wind and solar projects on Long Island. Martinez has also supported programs to charge 5 cents for single-use plastic bags to encourage customers to bring reusable bags, something she hopes to make a statewide incentive, as it reduced the use of single-use plastic bags by 80%.
If elected, Martinez will use her voice to support sustainable development throughout the State to work towards improving public health, the conservation of green spaces, and clean infrastructure.