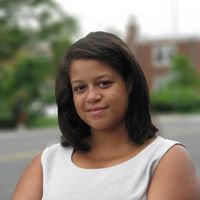 DISTRICT:

22

REGION:

Long Island

GOVERNMENT BODY:

New York State Assembly

YEAR:

2018

CONTACT:

Campaign Website
Michaelle C. Solages
State Assembly
Working in the State Assembly since 2012, Michaelle Solages has shown her devotion to increasing green energy implementation as well as securing full funding for the Environmental Protection Fund.
In the 2017 legislative session, she supported a host of NYLCV priority bills including the disclosure of hazardous toxins in children's products, heavier regulations on shipments of petroleum on the Hudson and lowering the threshold for elevated blood lead levels to protect communal health. She is dedicated to creating a full renewable energy portfolio, expanding the deployment of solar in coordination with programs like Community Solar NY and improving initiatives for solar and wind storage. She additionally has advocated for upgraded bus service systems to provide accessible mass transit throughout the state.
If re-elected, Solages will continue to push for smart growth initiatives and has expressed her commitment to addressing food quality and insecurity, specifically calling for better grocery store access in underserved communities in addition to financing for the healthy food SNAP programing.