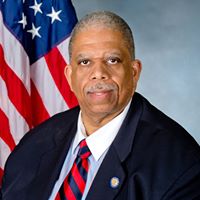 DISTRICT:

14

REGION:

New York City

GOVERNMENT BODY:

New York State Senate

YEAR:

2018

CONTACT:

Campaign Website
Leroy Comrie Jr.
State Senate
Prior to his election to the New York State Senate in 2014, Leroy Comrie Jr. worked as a NYC Council Member to establish food waste disposals in commercial establishments as well as protect NYS residents from toxic chemicals. Since becoming the Senate representative of the 14th district, Comrie has been a champion on a breadth of environmental issues, continuously sponsoring legislation to preserve farmland, increase vehicle efficiency, and encourage green infrastructure.
After receiving a 94% rating from NYLCV on the 2017 Environmental Scorecard, Comrie went on this past year to promote the purchasing of green cleaning custodial products as well as the rehabilitation of Lefferts Boulevard Bridge. From advancing public health with enhanced resources and medical facilities in Southeast Queens to establishing a community garden task force, the Senator has been a vocal advocate for environmental issues from his seat as a current member of the Committee on Agriculture and former member of the Consumer Protection Committee and Land Use Committee.
He is proud of the recent Atlantic Ticket compromise to reduce commute times and provide affordable rail access and is currently pushing a waste equity plan that mitigates noxious fumes, truck traffic, and emissions in densely populated city streets. Comrie hopes to be able to further his priorities, including sustained attention to mass transit and encouragement of upstate agriculture.