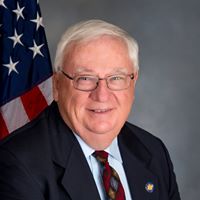 DISTRICT:

8

REGION:

Long Island

GOVERNMENT BODY:

New York State Senate

YEAR:

2018

CONTACT:

Campaign Website
John E. Brooks
State Senate
John E. Brooks was elected to represent the 8th District in the State Senate in 2016 and has since shown his commitment to a wide-range of environmental priorities, from stricter regulations for petroleum ships along the Hudson to the disclosure of potentially hazardous chemicals in children's products.
In the past legislative session, he sponsored S6316, which provided extra funds to assist local governments in the clean-up of sites polluted by illegal dumping and voted in favor of creating land banks in the Adirondacks and Catskills to safely enjoy preserved forest as well as a transparent funding plan for mass transit. His rating of a 94% on the 2017 NYLCV Environmental Scorecard also signifies his support for renewable energy, encompassing incentives for geothermal equipment, biofuel home heating, and an energy storage deployment program. He additionally backed the Solar Panel Collection Act, to ensure that solar panels are properly disposed of, and for the increased presence of speed cameras in school speed zones in New York City.  
If re-elected, Brooks will remain dedicated to furthering policies that protect the health of New York's habitats, wildlife, agriculture and communities through encouraging food donation, lowering accepted levels of toxins, and assistance for small farmers.