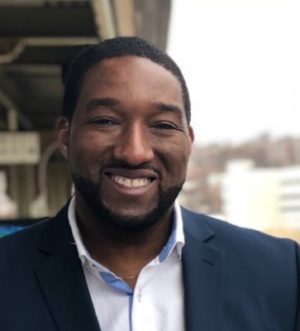 DISTRICT:

90

REGION:

Westchester

GOVERNMENT BODY:

New York State Assembly

YEAR:

2018

CONTACT:

Campaign Website
Joe Pinion
State Assembly
Joseph Pinion, a dedicated activist for issues of environmental conservation, is seeking to translate his passion into politics in District 90 of the New York State Assembly. Pinion, a Republican, has exemplified through his environmental initiatives that he is not only devoted to safeguarding the environment, specifically focusing on renewable energy, but also making it a bipartisan issue.
As part of Pinion's campaign, he is proposing a pilot program called "Cut the Cord" which would create community solar gardens, thus helping to not only modernize how public housing is powered but also making it energy independent. This program would also help demonstrate cost savings when investing in clean energy upfront. Additionally, Pinion has advocated for measures that would make it easier for companies to invest in renewable energy such as setting clear standards.
For the past four years, Pinion has been an active member of republicEN.org, an organization dedicated to advocating for the importance of renewable energy and the seriousness of Climate Change to young, self-identified conservatives and Republicans. In partnership with republicEn.org, he organized an EN-courage Tour in 10 cities promoting the idea that conservation and conservative values can go hand in hand. Moreover, he assisted in the effort to recruit members to the bipartisan House Climate Solutions Caucus, which thus far boasts 6 Republican members from New York State.
If elected to the New York State Assembly, Pinion will undoubtedly bring bipartisan action to pressing environmental issues including increasing funding for the MTA, fully implementing the Community Risk and Resiliency Act, establishing food waste programs, making farm fresh food more accessible, and imposing an effective plastic bag tax.