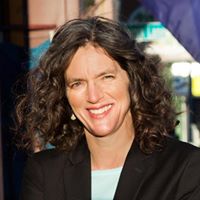 DISTRICT:

42

REGION:

Hudson Valley

GOVERNMENT BODY:

New York State Senate

YEAR:

2018

CONTACT:

Campaign Website
Jen Metzger
State Senate
Jen Metzger, seeking election to represent the 42nd District in the State Senate, has a long history of promoting environmental initiatives from a variety of professional and administrative positions. She was the Chair of the Rosendale Environmental Commission as well as the Rosendale Climate Task Force for 6 years, throughout which she did extensive work to promote smart growth, renewable energy incorporation and resource preservation. Metzger accomplished this by aiding local businesses in conducting energy audits, integrating environmental and stormwater guidelines into the Town's commercial and industrial design programs, and developing the Town's Natural Resource Inventory to launch a study on the area's biodiversity. She additionally advocated for a local law banning fracking, which passed in 2012, and drafted the first local law adopted in New York to set emission standards for outdoor wood-boilers.
In 2013, she moved on to co-found and direct an organization committed to helping communities transition to a local, clean energy based economy, called Citizens for Power, along with taking a seat on the Rosendale Town Council. Through these efforts, she championed the Town's achievement of the Clean Energy Community Status, having spearheaded efforts on installing free public electric-vehicle charging stations, streamlining the solar permit process and initiating building department training in the NY State energy code. She led and managed the Town's conversion to LED streetlights and  initiated their commitment to meet 100% of municipal facilities' energy needs with small-scale hydroelectric power. As a member of the NY Energy Democracy Alliance, she believes accessibility to clean energy is a top priority, working to ensure that benefits reach all New Yorkers, especially the working class and communities of color.
If elected, Metzger will use her political and community-organizing experience to be a powerful voice, not just on renewable energy but many crucial priorities, such as ensuring adequate funding for environmental agencies, improving clean water infrastructure and protecting communal health.