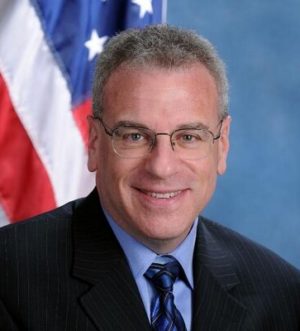 DISTRICT:

81

REGION:

New York City

GOVERNMENT BODY:

State Assembly

YEAR:

2018

CONTACT:

Campaign Website
Jeffrey Dinowitz
State Assembly
Jeffrey Dinowitz, State Assemblymember of the 81st district since 1994, has maintained a consistently strong commitment to conserving natural resources and bolstering environmental initiatives, demonstrated by his recent support for pollinator-protection as well as incentives for installing solar panels and green roofs.
The Assemblymember received an 88% on the 2017 NYLCV Environmental Scorecard, signifying his backing of bills regarding the donation of unused school food (A2409B) and disclosure of hazardous chemicals in children's products (A7950). He has been a particular advocate for the transition away from fossil fuels, through encouraging the divestment of NYS funds in addition to sponsorship for improved management and operations of the Power Authority of New York around the electric grid.
Dinowitz has also worked to make substantial upgrades to transportation, pushing for clear signage around pedestrian crosswalks and the creation of the Metropolitan Transportation Infrastructure Financing Authority Act of 2017.
Continuously prioritizing community health, his legislation has brought awareness to the safe application and removal of paint coatings by the MTA and fortified actions that can be taken by the Commissioner of Health to address lead poisoning.
If re-elected, Dinowitz will remain dedicated to funding mass transit, encouraging environmental resiliency through green infrastructure and reducing the state's greenhouse gas emissions, as he has been vocal about his belief in the establishment of 100% clean energy by 2030.