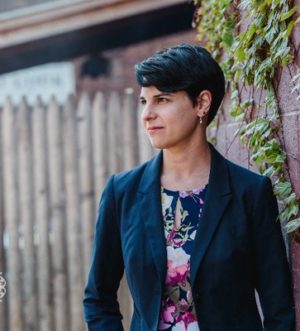 DISTRICT:

136

REGION:

Central New York

GOVERNMENT BODY:

New York State Assembly

YEAR:

2018

CONTACT:

Campaign Website
Jamie Romeo
State Assembly
Jamie Romeo, seeking election to represent the 136th District in the State Assembly, has shown her commitment to addressing critical environmental issues through her work on the Monroe County Democratic Committee, as a Staff Director to the Democratic Caucus of the Monroe County Legislature, and as a Chief of Staff to former State Senator Ted O'Brien.
Romeo's policy experience includes collaboration with the Senator on banning the use of waste from hydrofracking operations state-wide as well as the Toxic Toy bill, meant to limit chemicals in toys, and she has expressed support for current proposed legislation that would require the disclosure of potentially dangerous toxins in all children's products. She has overseen the adoption of the Community Choice Aggregation program in several towns in Monroe County, a structure meant to incentivize clean energy utilization, and she believes strongly in the strength of empowering municipal governments to make such purchases. Upon taking office, she will look to create plans that facilitate and ease school districts and local towns into the renewable energy market, viewing their inclusion as crucial to reducing the burden on taxpayers in addition to meeting larger renewable production goals. She has further organized the Monroe County sites of the International Coastal Clean Up event, which inventoried debris removed from shorelands to analyze people's behaviors and propose practical solutions.
As an assemblymember, she would continue such efforts and her priorities would include updating state coastal erosion hazard areas and wetland maps to fortify environmental resiliency, and coordinating with engineers and fellow policy-makers to incorporate sustainable infrastructure and grey water systems.