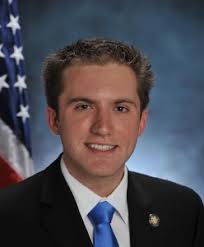 DISTRICT:

39

REGION:

Hudson Valley

GOVERNMENT BODY:

New York State Senate

YEAR:

2018

CONTACT:

Campaign Website
James Skoufis
State Senate
James Skoufis, a member of the State Assembly for District 99 since 2012, is seeking election to the State Senate, where he will continue to champion efforts to ban fracking, encourage sustainable development and propel the state's transition away from fossil fuels.
In the Assembly, he was a member of the Committee on Agriculture as well as the Climate Change Workgroup, advocating to eliminate coal power plants and increase organic recycling programs. He sponsored legislation enacting the Natural Disaster Preparedness and Mitigation Act and bolstering the effectiveness of the Clean Air Act to monitor power plant emissions. Skoufis helped to pass the Climate and Community Protection Act and is animated about aiding small businesses and homeowners in their shift to renewables. He is vocal about the need to prioritize funding and staffing for the Environmental Protection Fund and Department of Environmental Conservation. Furthermore, he supports stricter regulation for petroleum ships on the Hudson as well as lowering the definition of elevated blood lead levels.
If elected, Skoufis' will remain staunchly dedicated to reducing food waste, ensuring finances for farmland protection in Hudson Valley, and challenging our state to go beyond its 50% by 2030 renewable energy goals.