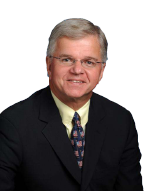 DISTRICT:

1

REGION:

Long Island

GOVERNMENT BODY:

New York State Assembly

YEAR:

2018

CONTACT:

Campaign Website
Fred Thiele, Jr.
State Assembly
Since taking office in 1995, Assemblymember Fred Thiele, Jr. has been a fierce advocate for environmentally conscious policy, sponsoring innumerable impactful pieces of legislation as a member of the Committee on Environmental Conservation.
In 2017 Thiele received a 100% on NYLCV's State Environmental Scorecard and has sponsored over 15 pieces of environmental legislation in this past session alone. Some of Thiele's initiatives include: enactment of the Local Food, Farms, and Job Act which relates to the procurement of locally grown farm and food products (A07058), prohibiting the use of methoprene as a pesticide near bodies of water (A06336), banning certain mining and waste facilities (A10635), and preserving open space in the village of Sagaponack (A02338).
As a member of the Committee of Transportation Theile has made significant strides in improving public transportation including the establishment of the Peconic Bay Transportation Council (A02671). Thiele's efforts have resulted in increased rail service for the North Fork, the provision of $500,000 in the 2018 State Budget for related bus and rideshare transportation, along with $125,000 for the expansion of parking at the Hampton Bays LIRR station.
Currently, Thiele is working with local governments to promote climate change-sensitive planning initiatives that include strategic retreat from coastlines in vulnerable areas like Montauk, as well as solutions such as beach renourishment and the rejection of hard structures on the coastline.
If re-elected to the State Assembly, Thiele will continue to be a loyal ally of the environment moving District 1 as well as the entirety of New York State towards cleaner water and air, more efficient transportation, better land preservation and increased promotion of locavore culture.