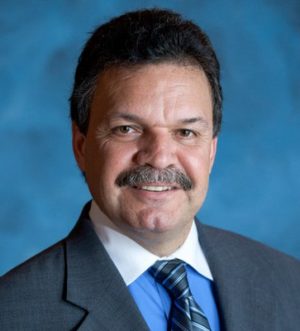 DISTRICT:

51

REGION:

New York City

GOVERNMENT BODY:

State Assembly

YEAR:

2018

CONTACT:

Campaign Website
Felix W. Ortiz
State Assembly
Since his election to the New York State Assembly in 1994, Felix W. Ortiz has heavily prioritized an expansive list of environmental issues, from incentivizing electric vehicle usage through infrastructure and tax credits to banning disposable food ware and taxing single-use bags. He has been consistent in his strong opposition to fracking, sponsoring multiple pieces of legislation to halt the expansion of new pipelines, prohibit the use of toxic fracking solutions used during the hydraulic process, and establish a moratorium on the transport of natural gas.
Ortiz has been a staunch advocate for the safety of New York's communities in other ways; his bill A10313 directs the NY Housing Authority to establish protection plans for projects having lead paint, A20519 enacts the Cleaning Product Right to Know Act, relating to the disclosure of chemicals, and A03124 requires local disaster preparedness plans to include a public education component. He additionally pushed for the establishment of the Climate Change Task Force and has a divestment initiative, which would limit the state's ability to invest pension funds in fossil fuel companies. As a former chair of the Assembly Nutrition Task Force, Ortiz understands the importance of food quality and security, passing motions to guide schools in giving their excess food to assistance programs, establishing business franchise and personal tax incentives for donation, and providing for the expansion of fresh fruits and vegetables in community gardens. His voting record earned him an 85% on the 2017 NYLCV Environmental Scorecard, signifying his endorsement of drug-take back programs and increased biofuel home heating in Nassau, Suffolk and Westchester.
If re-elected, Ortiz will continue to foster constituent awareness and remain a champion on clean energy, advocating for the establishment of a carbon emissions tax and revenue fund, improved energy storage structures and a smart grid system, as well as building smarter cities through resiliency and coastal revitalization.