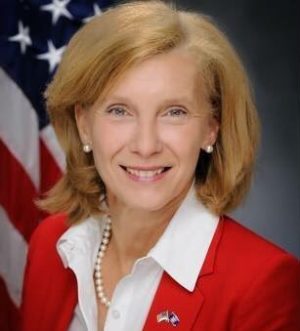 DISTRICT:

7

REGION:

Long Island

GOVERNMENT BODY:

New York State Senate

YEAR:

2018

CONTACT:

Campaign Website
Elaine Phillips
State Senate
State Senator Elaine Phillips is committed to providing New Yorkers with progress across environmental issues. Since her election in 2016 to District 7, she has shown, through numerous pieces of legislation and membership on the Committee on Environmental Conservation, that she is not only committed but also impactful.
One environmental initiative that Phillips is particularly passionate about is ensuring New York has clean water. During this year's legislative session, Phillips sponsored over half a dozen bills that specifically deal with protecting our water supply from contamination. This includes her very first bill (S4544), which requires the testing of public water supplies for the presence of 1,4-Dioxane to enacting the Well Water and Water Supply Education Act (S2490). Phillips has also joined with local law enforcement and health care providers to sponsor free events that have removed pounds of potentially toxic prescription drugs in medicine chests from entering public water supplies.
Additionally, Phillips has sponsored bills that lower the speed limit to 25 mph in the village of Flower Hill and requires the MTA to report and publish needed repairs and investments to reach a state of good repair.
If re-elected to the State Senate Phillips will bring bipartisan action to important and serious issues facing our environment.