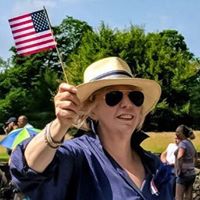 DISTRICT:

106

REGION:

Hudson Valley

GOVERNMENT BODY:

New York State Assembly

YEAR:

2018

CONTACT:

Campaign Website
Didi Barrett
State Assembly
Since 2012, Didi Barrett has been a vocal advocate in the State Assembly for agricultural and farmland protection, habitat conservation and clean water infrastructure projects. She previously served on the advisory board for Poughkeepsie Plenty, a food justice project in Hudson Valley, and as a current member of the Committee on Environmental Conservation, Committee on Tourism, Parks, Arts and Sports Development and Committee on Agriculture, she has been animate about creating incentives for young farmers and regulating wetland and coastal development.
During the past session, she sponsored A03821 and A11111, which establish a carbon farming tax credit and initiative a pilot program to study the carbon sequestration of a range of farming practices. Looking to address air quality and reduce greenhouse gases in other ways, she has pushed for electric vehicle charging stations in state parks and supported the Public Service Commission's order to establish the Clean Energy Standard and Renewable Energy Standard. Furthermore, she voted for the the Climate and Community Protection Act, which mandates that the state's energy usage must come from renewable sources and increases EPF funding for low-income communities to install solar arrays and wind turbines. Her backing covers a wide range of initiatives, from creating the Subway Action Plan to banning children's products containing lead and mercury.
Looking forward, Barrett will continue her fight to protect the state's residents and ecosystems, defending assets for crucial measures such as the Smart Growth Planning in the Adirondacks and Catskills and Regional Greenhouse Gas Initiative.