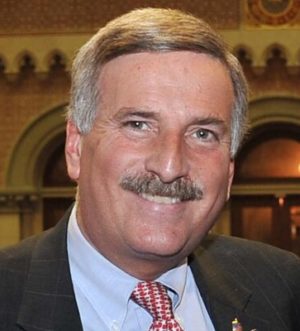 DISTRICT:

24

REGION:

New York City

GOVERNMENT BODY:

New York State Assembly

YEAR:

2018

CONTACT:

Campaign Website
David Weprin
State Assembly
David Weprin has been an Assemblymember for the 24th district since 2010 and has shown high-level to commitment to reducing New York's dependence on fossil fuels as well as creating sustainable infrastructure throughout all communities in the state.
He has specifically supported bills that prohibit hydrofracking and offshore drilling, ban the transport of natural gas, and require New York to adopt 100% clean energy by 2030. Additionally, Weprin has focused on building safe and healthy communities by backing legislation to disclose toxins in children's products, regulate harmful microbeads, and remove contaminants from waterways such as Flushing Bay and the Long Island Sound.
As an advocate for the Climate Community and Protection Act, he is dedicated to preventing the erosion of state coastlines and wetlands and bolstering environmental resiliency. Weprin maintains his representation in the environmental community as a member of the National Coalition of Environmental Legislators, attending conferences and interacting with other policymakers to implement the most effective solutions.
If re-elected to the State Assembly, Weprin would continue to seek funding for mass transit, look to expand New York City's food recycling program, and protect state waters, forests and wildlife areas from industrial development.