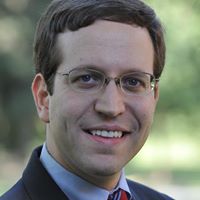 DISTRICT:

93

REGION:

Westchester

GOVERNMENT BODY:

New York State Assembly

YEAR:

2018

CONTACT:

Campaign Website
David Buchwald
State Assembly
For the six years that Assemblyman David Buchwald has been in office, he has maintained a strong voting record and outspoken voice, engaging in a wide range of environmental initiatives affecting the constituents of his district and the people of New York as a whole.
Buchwald received a 100% on NYLCV's 2017 Environmental Scorecard and has continued his momentum by sponsoring numerous bills including A0032, managing the hydraulic fracturing wastewater from oil or natural gas extraction activities at wastewater treatment facilities and solid waste management facilities.  Additionally, he sponsored A06997, creating the High-volume Hydraulic Fracturing Waste Tracking Program and co-sponsors A04118, which strengthens regulations regarding radon exposure from natural gas.
In the Assembly, Buchwald has advocated for the Move NY Plan and fought for increased funding for the state's mass transit infrastructure. Remarkably,  he helped secure $13.5 million dollars for his district to extend the Rockland-Westchester Lower Hudson Transit Link bus service through White Plains, Harrison, Rye Brook and onto Port Chester.
In 2015, Buchwald sponsored and helped enact into law four bills that designated a series of rivers and lakes as inland waterways, allowing them to be eligible for state cleanup and revitalization funds. Buchwald has continued these efforts this past session by sponsoring A10443A, which identifies six additional lakes in Westchester — Katonah lake, Kitchawan lake, Oscaleta lake, Rippowam lake, Truesdale lake, and Waccabuc lake—as official New York State inland waterways.
If re-elected to the Assembly, Buchwald will unquestionably remain a committed ally of the environment.