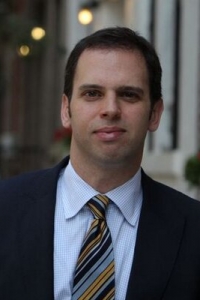 DISTRICT:

73

REGION:

New York City

GOVERNMENT BODY:

State Assembly

YEAR:

2018

CONTACT:

Campaign Website
Dan Quart
State Assembly
Dan Quart was elected to represent the 73rd district in the New York State Assembly in 2011 and has since been a long-term promoter for environmental efforts, with a particular focus on renewable energy and open space conservation.
The wide range of Quart's dedicated issues can be seen through his voting record. In 2015 and 2016, he advocated for inspections regarding the remediation of mold as well as secured funding for the construction of the Second Avenue Subway. His rating of 100% on NYLCV's 2017 Environmental Scorecard signifies his support of biofuel home heating incentives and speed cameras in school zones in NYC, in addition to many other NYLCV priority bills. Legislation sponsored by Quart specifically emphasized the importance of community solar pilot programs, establishing renewable portfolio standards for electricity, and bolstering the Regional Greenhouse Gas Initiative to reduce statewide emissions.
Looking forward, Quart will continue to focus on sustainable development and habitat management through fiscal motivation. He remains committed to preserving state farmland, improving transportation options for moving fresh food, as well as creating stimulus for green energy installations.