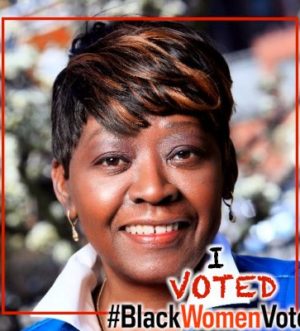 DISTRICT:

141

REGION:

Central New York

GOVERNMENT BODY:

New York State Assembly

YEAR:

2018

CONTACT:

Campaign Website
Crystal People-Stokes
State Assembly
Since her election to the State Assembly in 2003, Crystal People-Stokes has been a relentless leader in the advancement of environmentally conscious legislation, dedicated to instituting drug-take back programs and improving New Yorker's health through access to natural resources.
As a member of both the Committee on Environmental Conservation and the Subcommittee on Oversight of the Department of Environmental Conservation, People-Stokes' influence has played an instrumental role in the passage of legislation such as stricter regulations for petroleum ships on the Hudson River as well as incentives for use of biofuel heating systems in homes in Nassau, Suffolk and Westchester. Her commitment to mitigating environmental impacts on communities state-wide is visible by her specific sponsorship of A02870 and A02234, which establish the Environmental Justice Act and create a permanent environmental justice advisory group, respectively. She has further authored A01862, which identifies the criteria the commissioner of environmental conservation should consider when publishing a list of high environmental impact zones. Her priorities also include stringent toxic monitoring, shown by her push for the safe removal of leaded paint and a ban on children's products containing certain chemicals. Her strong voting record merited her an 87% on the 2017 NYLCV Environmental Scorecard.
If re-elected, People-Stokes will remain a devoted steward of a pro-environmental agenda, and a champion voice on issues such as improving funding for transportation infrastructure and efficiency and establishing standards to better protect New Yorker's health and green spaces.