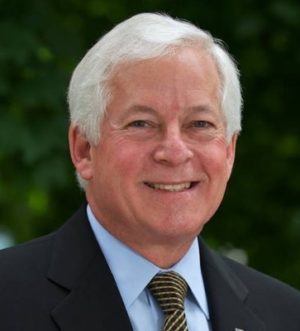 DISTRICT:

13

REGION:

Long Island

GOVERNMENT BODY:

New York State Assembly

YEAR:

2018

CONTACT:

Campaign Website
Charles Lavine
State Assembly
Charles Lavine has represented the 13th District in the State Assembly since 2004, continuously advancing political actions to improve the health of the state's communities and ecosystems.
His rating of 94% on NYLCV's 2017 Environmental Scorecard demonstrates his backing of a wide range of initiatives, from mandating pharmacies to institute drug take-back programs to providing guidelines for schools to donate unused food and prevent waste. He additionally supported clean energy legislation which issued incentives for geothermal and biofuel home heating as well as off-peak electric vehicle charging. Of particular interest to Lavine is funding mass transit and securing pedestrian and cyclist safety. Over the past year he sponsored bills to regulate local transportation networks and allow for bicycle and running events on public highways.
If re-elected, Lavine will maintain his dedication to promoting a sustainable and conservation focused agenda throughout New York State.