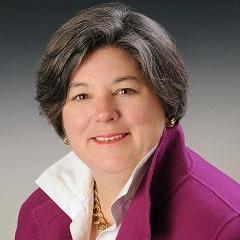 DISTRICT:

113

REGION:

Capital Region

GOVERNMENT BODY:

New York State Assembly

YEAR:

2018

CONTACT:

Campaign Website
Carrie Woerner
State Assembly
Elected to the New York State Assembly in 2014, Carrie Woerner, representing district 113, has worked to address the numerous environmental issues that affect our quality of life, specifically focusing on farmland conservation and ensuring sustainable development is a priority throughout communities.
In 2017, Woerner received a 81% on the NYLCV State Environmental Scorecard, reflecting her support of authorizing land banks, public utility lines, and bike paths in forest preserves to expand the amount of sited projects that benefit the public (A8301) as well as allowing agricultural land acquired for preservation to be used for farm operations in Suffolk County (A7703A).
Her devotion to farmland stewardship is exemplified through personal initiatives which include sponsoring the use of anaerobic digesters to produce agricultural waste (A9618) and creating the Farmland for a New Generation program in partnership with the American Farmland Trust. This program will allow current farmers in New York to conserve their farmland while helping new farmers obtain farmland.
Woerner has also been able to further display her support for sustainable development by acquiring numerous NYS Multi-Modal Program grants that will help increase walkability, construct bike lanes, and help with traffic calming in the City of Saratoga Springs, the Town of Malta, and the villages of Schuylerville and Hudson Falls.
NYLCV knows that if Woerner is re-elected we can count on her to preserve our farmlands, advocate for current and future farmers, and promote sustainable development.