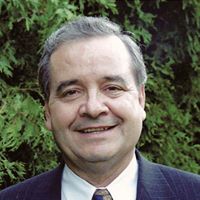 DISTRICT:

16

REGION:

Long Island

GOVERNMENT BODY:

New York State Assembly

YEAR:

2018

CONTACT:

Campaign Website
Anthony D'Urso
State Assembly
Since his recent election in 2016, Anthony D'Urso quickly established himself as a strong leader on environmental policy, particularly improving the health of New Yorkers by pushing for the safe removal of lead paint and lowering the threshold definition for lead blood levels. As a member of the Committee on Environmental Conservation, he oversaw the passage of legislation critical to conserving natural resources and protecting open spaces.
Receiving a 94% on the 2017 NYLCV Environmental Scorecard indicates D'Urso's wide range of support for initiatives such as incentivizing geothermal energy production and preserving Suffolk County Farmland. He has indicated his commitment to finding funding to improve mass transit and programs to incorporate green energy use throughout the state.
Moving forward, D'Urso is especially interested in prioritizing water quality issues and, if re-elected, will continue to fight for a toxin-free environment by instituting a ban on the carcinogen 1, 4 dioxane.