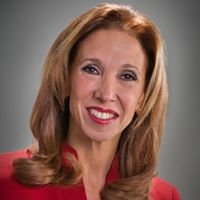 DISTRICT:

88

REGION:

Westchester

GOVERNMENT BODY:

New York State Assembly

YEAR:

2018

CONTACT:

Campaign Website
Amy Paulin
State Assembly
Renewable energy has been a top priority for Assemblywoman Amy Paulin since her election to District 88 of the State Assembly. Paulin's constant advocacy and legislation for green energy earned her special recognition as a renewable energy trailblazer in NYLCV's 2017 State Environmental Scorecard, along with a perfect score of 100%.
Paulin served as the chair of the Energy Committee from 2013-2017, where she was successful in creating incentives to encourage the use of alternative energy sources and decreasing greenhouse gas emissions. Paulin has continued her mission since being chair sponsoring A00034B, which requires local building regulations to accommodate the use of certain renewable and alternative energy sources and A08191, which protects purchasers of electricity from renewable energy sources from being charged additional fees. Additionally, Paulin co-sponsored legislation to expand the number of zero-emission automobile dealerships like Tesla in the state and has successfully pushed for the Drive Clean Rebate program to make zero-emission vehicles and hybrids more competitive with traditional gasoline-fueled cars and trucks.
In addition to Paulin's commitment to renewable energy, she is also the sponsor of legislation creating environmental standards for the Port Authority of New York and New Jersey (A09998) and prohibiting the application of pesticides at summer camps (A00441). Paulin has also been pushing for municipalities and school districts to adopt food scrap recycling pilot programs, similar to the programs she has worked to implement in her town of Scarsdale.
Assemblywoman Paulin has been a leader in the fight for renewable energy and if re-elected will continue to be an indefatigable defender of the environment.