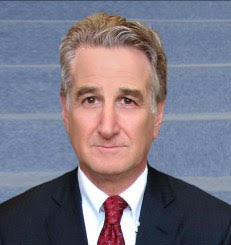 William A. Ruskin
Board Member, Westchester
William A. Ruskin is the founder of the Law Office of William A. Ruskin. He has been practicing environmental law and toxic tort litigation for over 35 years. His practice covers a wide range of environmental and litigation matters including the defense of business interruption and stigma claims arising from leaking underground storage tanks and oil pipelines, and personal injury claims arising from alleged chemical exposures and contaminated drinking water.
Ruskin served on the state-wide Board of the NYLCV Education Fund from 1996 through 2017. Int 2017, Ruskin re-located his law practice to Westchester County and joined the Board of the NYLCV Westchester Chapter. In addition to his long-time service on the NYLCV Education Fund Board, Ruskin serves as a Board Member of the Connecticut League of Conservation Voters Education Fund, where he assists in educating stakeholders concerning mass transit, environmental justice and protection of the Long Island Sound.
As a graduate of the Cornell University College of Arts & Sciences and Cornell Law School, Ruskin has consistently received an AV Preeminent Rating from Martindale-Hubbell and obtained the Best Lawyers in America distinction in Mass Tort Litigation/Class Action Defendants (2017). Ruskin was invited to join the International Association of Defense Counsel ("IADC"), where he was recently appointed Chair of the organizations Toxic & Hazardous Substances Litigation Committee. He has lectured and written widely on a broad spectrum of environmental and litigation topics, including for the Ruskin Litigation Blog.