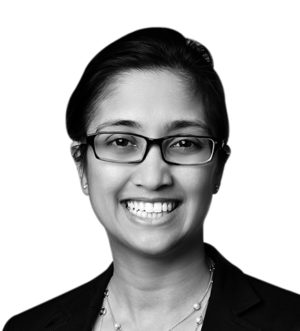 Ushma Pandya
Board Member, New York City
Ushma Pandya works with organizations on helping them solve their critical strategic questions.  She works with for-profit and non-profit organizations and advises on a wide range of topics with a focus on strategy development and execution.  Most recently she was head of strategy for the corporate business of American Express.  She currently works as an independent advisor.
She has worked with environmental organizations throughout her career (including Environmental Defense Fund, Dept of Environment City of Chicago, Acumen Pioneer Energy Fund) and was most recently on the board of Sustainable South Bronx (including overseeing the for-profit subsidiary Cool Roofs that worked on cooling and greening roofs throughout NYC).
Ushma lives in NYC with her family.