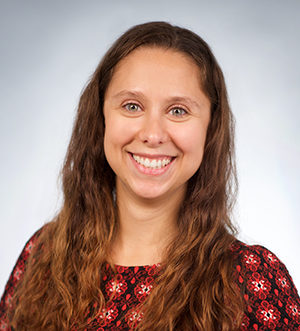 Rebecca S. Weintraub
Board Member, New York City
Rebecca S. Weintraub provides clients with communications, public relations, and strategic advisory services. She primarily works with non-profits, cultural institutions, philanthropic organizations, governments, and corporations. She is currently a Vice President, Public Affairs at DKC.
An active member of the New York City community, Rebecca is involved in multiple museums and cultural institutions around the city including The Metropolitan Museum of Art and the Museum of the City of New York. 
Rebecca holds an Executive Master in Public Administration from the CUNY Baruch Marxe School of Public and International Affairs and a Bachelor of Arts in History and Political Science from Trinity College (CT). Additionally, Rebecca was named one of City and State's 40 Under 40 Rising Stars in New York City.
Rebecca lives in NYC with her family, including her husband Evan Preminger, who she met through the NYLCV Emerging Leaders.